RAD BOX
Modular cable connection chamber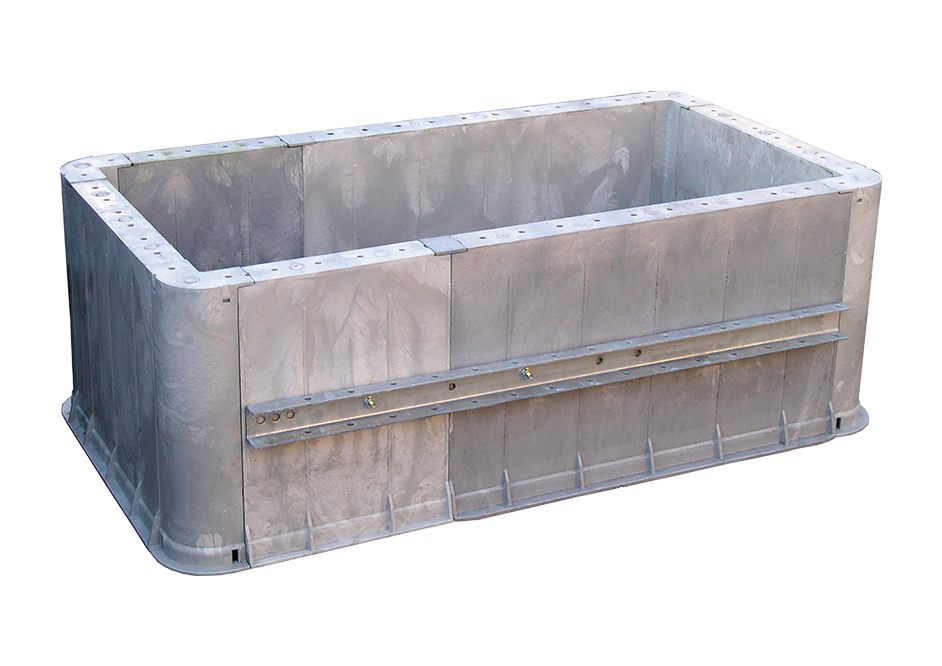 RadBox features modular design — interconnectable panels allow construction of chambers of any size.
Double wall structure ensures excellent mechanical protection and impact resistance.
Any combination possible of panels possible in dimensions up 2 × 2 × 1.5 [m] (height). Panel height 500 or 150 [mm]. Height of interconnected panels reduces by 30 [mm]. Larger sizes available on demand.
Advantages

Quick installation
Chambers of any size are possible
Simple design
No need for lifting machinery for construction
Convenient packing
High strength ratio
Easy installation and sealing of cable inlets
Excellent chemical durability and resistance to environmental impact

Recommended application

Connection chambers for all types of direct buried networks and utilities
Perfect for non-standard (unusually sized) chamber projects
Dimensions of standard solutions up to 2 × 2 × 1.5 m, larger sizes available on demand

Technical information

Material: Polyethylene (HDPE)
Vertical load strength 40 t (12.5 t for 600 × 600 mm and smaller chambers)

Downloads
Chamber inner dimensions [mm]
Solid chamber
450
600
750
900
1050
Extended chamber
825
975
1125
1200
1275
1350
1425
1500
1575
1650
1725
1800
1875
1950
2025
Product pictures are provided for informative purposes only.
Proportions and colours of the original production may differ from the pictures.