EVOEL SM-0H
Medium resistance, rigid, halogen-free conduits
Comp. strength: 750 N/5cm, Classification: 33431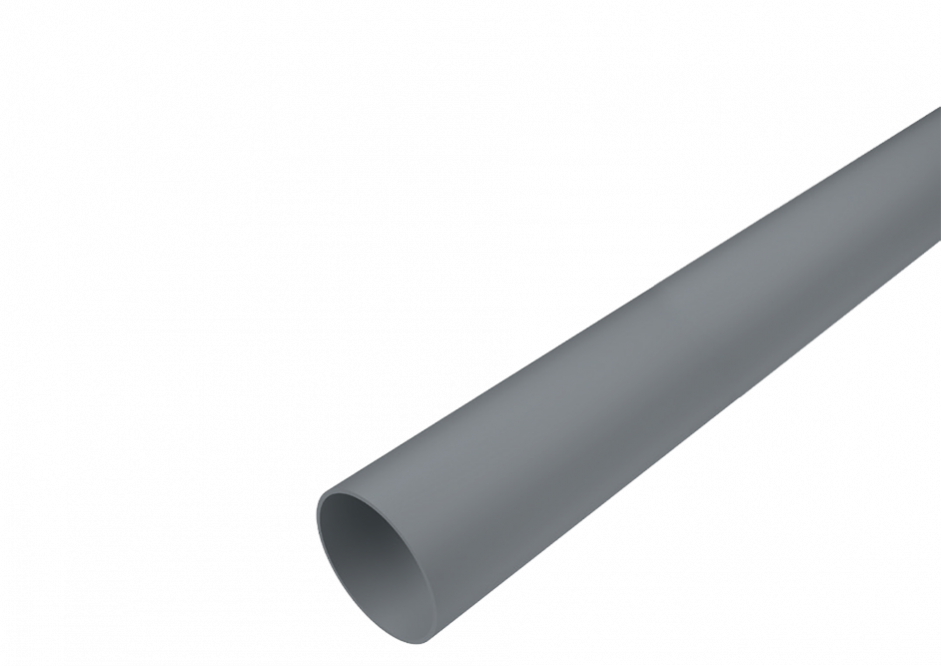 EVOEL SM-OH is rigid, halogen-free electrical installation conduit made of a special, grey (RAL 7037) plastic.
The conduit features a medium mechanical resistance and is manufactured in straight 3 [m] bars.
Available sizes: 20, 25, 32, 40, 50, 63 [mm]
Available pipe length 3 [m]
Recommended application

The conduits are recommended for safe exposed installations in industrial buildings as well as for use in engineering and anywhere with aggressive substances in the atmosphere. The conduits are specifically recommended for use in low temperatures as well as in public buildings: schools, kindergartens, hospitals, hotels, theatres, cinemas, museums, stadiums, arenas, shopping-centres, airports, railway terminals, and office buildings.

Installations in hollow walls
Concealed and exposed installations
Installations in wooden floors, dry concrete and keramzite
Power distribution rooms and substations
Private buildings
Industrial buildings
Public buildings
Multi-apartment buildings, more than 5 floors

Technical information

Material- halogen-free plastic
Compression strength- medium 750 [N/5cm]
Impact strength- medium 2J [2kg/100mm]
Temperature resistance from - 25°C to +60°C
Non flame propagator, self-extinguishing
Corrosion-resistant.

Pipe dimensions
Dimensions
DN16
DN20
DN25
DN32
DN40
DN50
Outer Ø [mm]
16
20
25
32
40
50
Inner Ø [mm]
12.4
16.4
21.4
28.0
35.2
44.0
Length [m]
3
3
3
3
3
3

The EVOEL conduits are manufactured in compliance with standards:

EN 61386-1:2018
EN 61386-21:2004+AC/A11:2011
EN 60754-1:2015
EN 60754-2:2015

Classification table

Certification

Downloads
Code
DN/OD
Pack [m]
EVOEL SM-0H Gray
On request
16
108
On request
20
75
On request
25
48
On request
32
27
On request
40
21
On request
50
21
Product pictures are provided for informative purposes only.
Proportions and colours of the original production may differ from the pictures.