EVORAIN
Storm water pipe, EN 13476-3 type B
SN8 [kN/m²], DN/OD 160, 200, 250, 315, 400 mm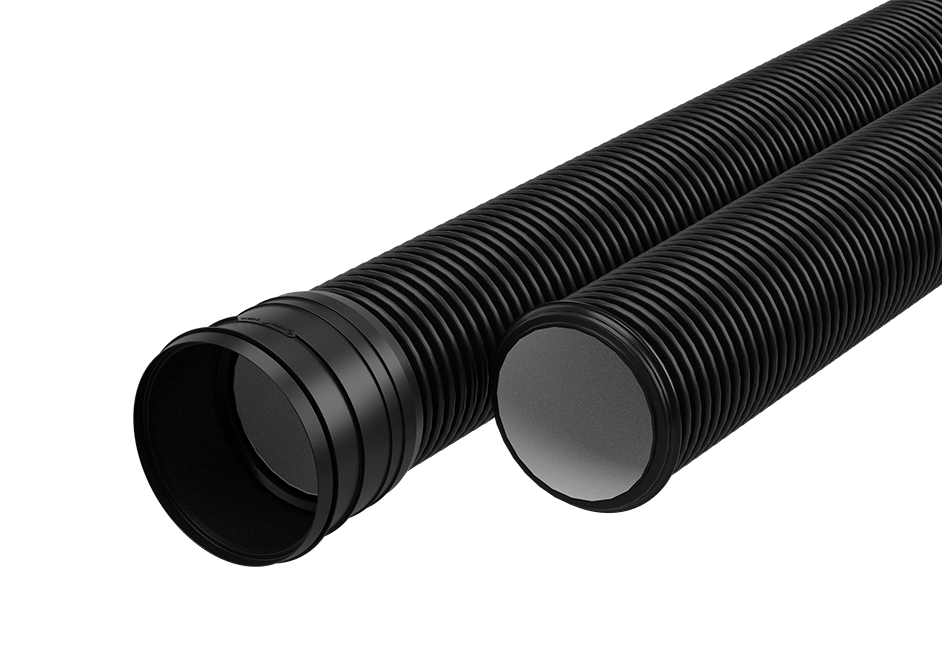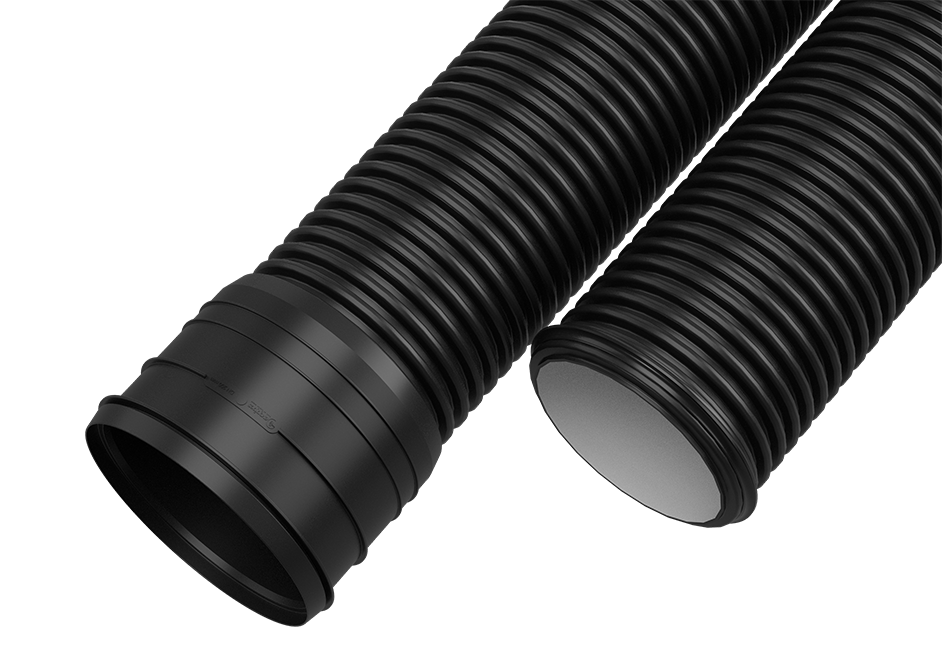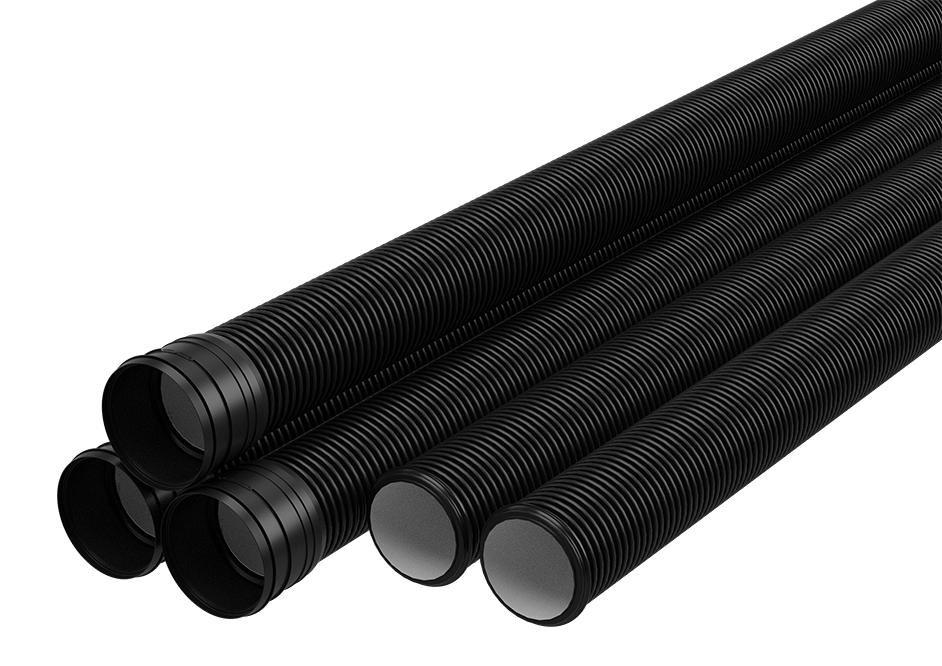 EVORAIN double-wall pipes with profiled (corrugated) external and smooth internal surface, type B, polypropylene (PP) pipes for the construction of stormwater infrastructure. Their respective flow rate of stormwater and reliability guarantees excellent work application in pipeline network systems.
DN/OD 160, 200, 250, 315 and 400 [mm]
Produced according to EN 13476-3
Ring stiffness: SN8 [kN/m²]
Standard pipe length - 6 [m]
The design of the pipe consists of two layers with structured outer and smooth inner layer surface from PP material. The external side is corrugated and the profile properties guarantee high mechanical strength and impact resistance parameters. Smooth internal walls of the pipes ensure excellent hydraulic properties required for the pressure-free (natural gravity) systems.
EVORAIN pipes are flexible and preserve water tightness even in the most problematic soil conditions. They are resistant to deformation when installed under roads with heavy loads.
Advantages

| | |
| --- | --- |
| | Good balance between product ring stiffness, ring flexibility and impact resistance |
| | The products can be installed in low temperatures until -10 °C |
| | Products are resistant to exposure to aggressive substances present in sewage and subsoil from pH2 (acidic medium) until pH12 (alkaline medium) |
| | The products are environment-friendly and recyclable after several decades in operation |
| | Long operational life - over 50 years |

Recommended application

| | |
| --- | --- |
| | Stormwater systems for stadiums and sport complexes |
| Pavements, pedestrian and bicycle paths | |
| | Street construction - with and without traffic load |
| In parks, squares and recreational areas | |

Technical information

Material: polypropylene (PP)
Produced according to EN 13476-3
Ring stiffness SN8 [kN/m²]
Ring flexibility RF30
Impact resistance determined at -10°C (ice crystal)
Available sizes DN/OD 160, 200, 250, 315, 400 [mm]
Standard pipe bar length - 6m (other lengths on request)

At one end EVORAIN pipe is equipped with welded on solid PP coupling, but at the other end - a rubber sealing ring is installed (placed) on the first full groove of the corrugation. The supplied sealing ring grants a hermetic seal with a pressure rating of ≥0,5 bar (for coupling area).
Oil resistant sealing rings (NBR) are available on request.

Pipe dimensions
Dimensions
DN160
DN200
DN250
DN315
DN400
Outer Ø [mm]
160
200
250
315
400
Inner Ø [mm]
138.9
174.6
215.9
274.1
349.8

Pipe conformity:

EVORAIN SN8 pipes conform to EN 13476 requirements and are Nordic Poly Mark certified- bearing the conformity mark.

Certificates

Downloads
Calculators
Hydraulic performance of non pressure systems
Flow rate and speed calculations for sewer, rainwater and drainage systems (Colebrook White)
Gravity pipe construction depth
Permissible construction depths and deformation calculations
DN/OD
Length [m]
Package [pcs]
Package [m]
Code
EVORAIN SN8
160
6
28
168
3030016006003F08035
200
6
32
192
3030020006003F08035
250
6
8
48
3030025006003F08035
315
6
6
36
3030031506003F08035
400
6
3
18
3030040006003F08035
Product pictures are provided for informative purposes only.
Proportions and colours of the original production may differ from the pictures.