Warning tape
Trench-line water pressure pipes warning tape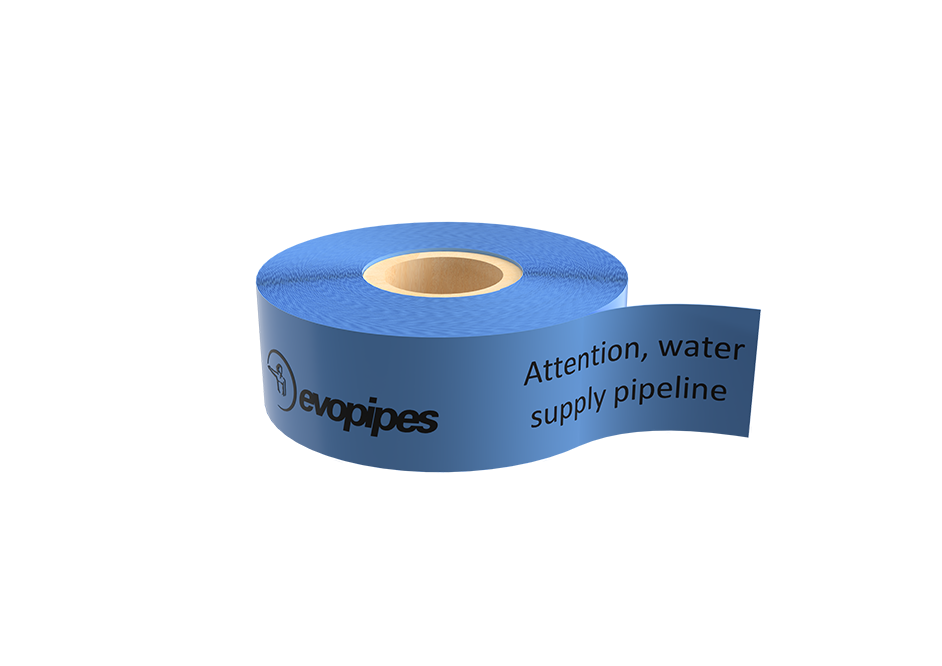 This LDPE tape is designed for laying in the ground approximately 20 - 40 cm above buried pressure pipe systems for water to prevent accidental damage.
Warning tape can be ordered with imprinted "Warning! Water!" or *any other orderer's information, including colour, text or logo.
*Depending from the quantity ordered.
Length
Code
Width
Thickness
Blue
250 m
8080351007500J0095
100 mm
0,15 mm
Product pictures are provided for informative purposes only.
Proportions and colours of the original production may differ from the pictures.