RADBOX 975/600
Modular cable connection chamber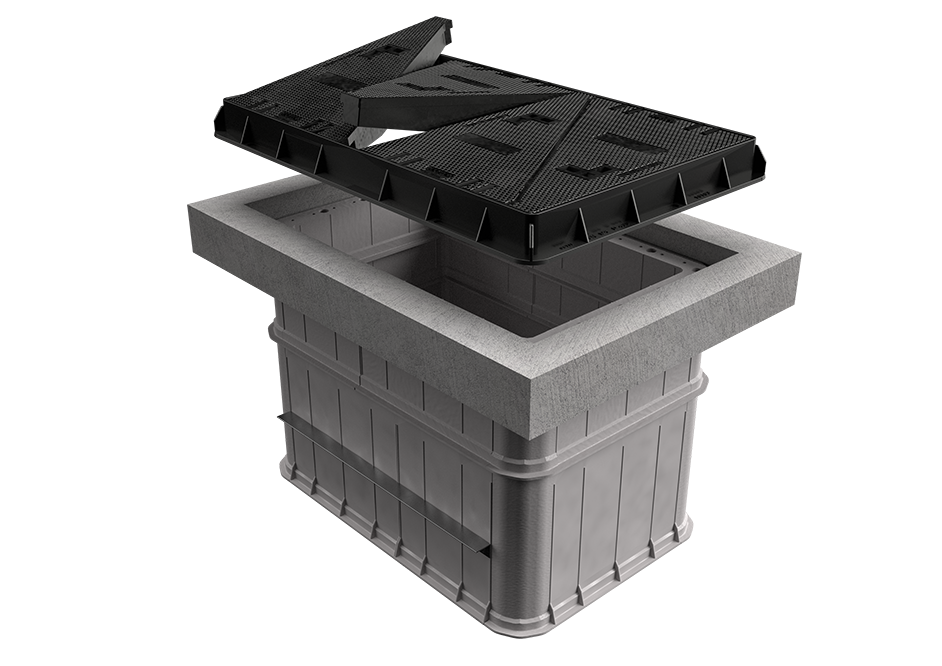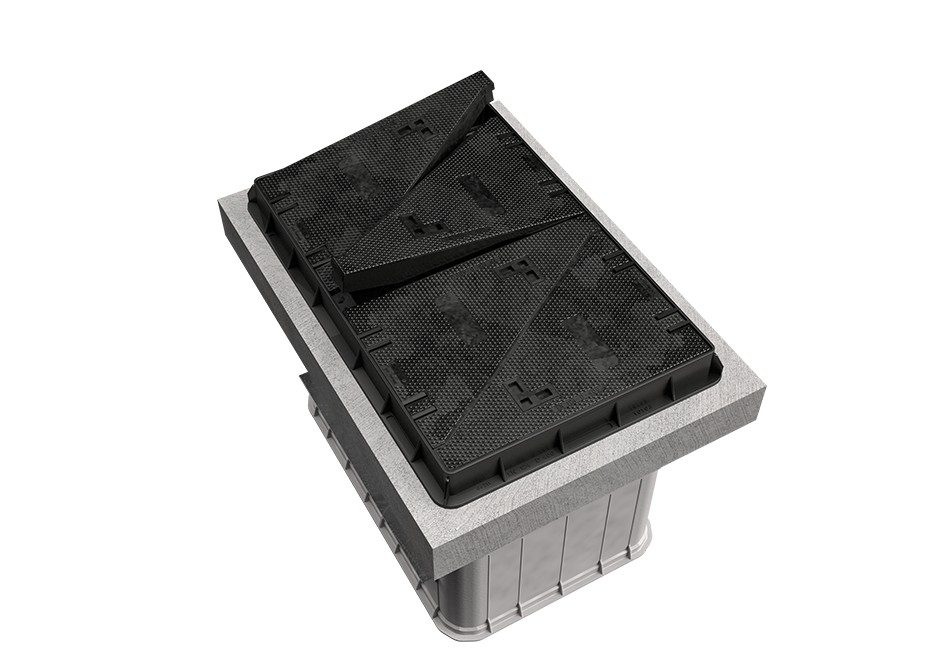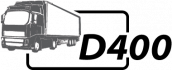 RadBox 975/600 features modular design — interconnectable panels.
Double wall structure ensures excellent mechanical protection and impact resistance.
Inner dimensions: 975 x 600 [mm]
Outer dimensions: 1115 x 740 [mm]
Cast iron or composite material cover with D400 class
Any combination possible of panels possible in dimensions up 2 × 2 × 1.5 [m] (height). Panel height 500 or 150 [mm]. Height of interconnected panels reduces by 30 [mm]. Larger sizes available on demand.
Advantages

Quick installation on site

Interconnecting panels allow you to create the required chamber height quickly and easily on site
Fast, simple and convenient construction process

Simple design and no need for lifting machinery for construction
RADBOX chambers provide easy access to empty perspective utility pipes, no need for excavation works in case of new consumption capacity.
Easy installation and sealing of cable inlets

Creation of duct entries is done on construction site by using a core drill

Excellent chemical durability and resistance to environmental impact

Recommended application

Connection chambers for all types of direct buried networks and utilities
Perfect for non-standard (unusually sized) chamber projects

An ideal solution for construction in pedestrian areas and green areas. Double wall of the chamber provides excellent durability parameters. The system is perfect for places with fast-growing infrastructure. Radbox cable chamber provide an option for easy and rapid increase in cable power by pulling additional cables into the existing pipes.

Components

Technical information

Downloads
Product
Code
Chamber covers
Stationary type square cast iron frame and cover 1285 x 870 mm, D400
820293185ST7300000
Stationary type square cast iron frame and cover 1350 x 945 mm, D400
820264285ST73000TP
Reinforced concrete components
Square reinforced concrete support frame 1180 x 760 mm, h=150 mm
821303287340000000
Radbox chamber
Radbox 975/600 chamber section, h=150 mm
911183400000X0
Radbox 975/600 chamber section, h=500 mm
911183400000Z0
Product pictures are provided for informative purposes only.
Proportions and colours of the original production may differ from the pictures.